Voodoo Child (Eternal Return)
Watch the performance

Curated by Mike Watson, Kulttuuritalo Valve, Oulu, Finland.
23 August 2019



Voodoo Child (Eternal Return) revisits the empty stage of the Woodstock Festival of 1969 via an audio, visual and physical performance retracing the generational cycle of hope, excess, and subsequent failure that accompanies the festival, the rave, the carnival. The movement of the performers and accompanying electronic/vj set signals resistance in the face of the inevitability of failure as each night, each party and each generational epoch must deal with the demands of everyday life and realpolitik.
The performance focuses on the sense of hope and the subsequent sense of failure that accompanies the festival, the rave, the carnival. This sense of hope passes with each grand event and again in a bigger sense with the passing of each generation.
We can see a similar process of hope fading in the dream of the internet as a medium that we once felt would foster worldwide democracy, and in its later appropriation as a space of self promotion, obscure creativity and criminal organisation.
Artists: Robert Pettena (visual artist) presents the 3rd collaboration with Ignazio Giordano (live VJ set), Francesca Sandroni Francesca Sandroni (live electronic music), Valeria Rugi (performer).
Pictures from the public: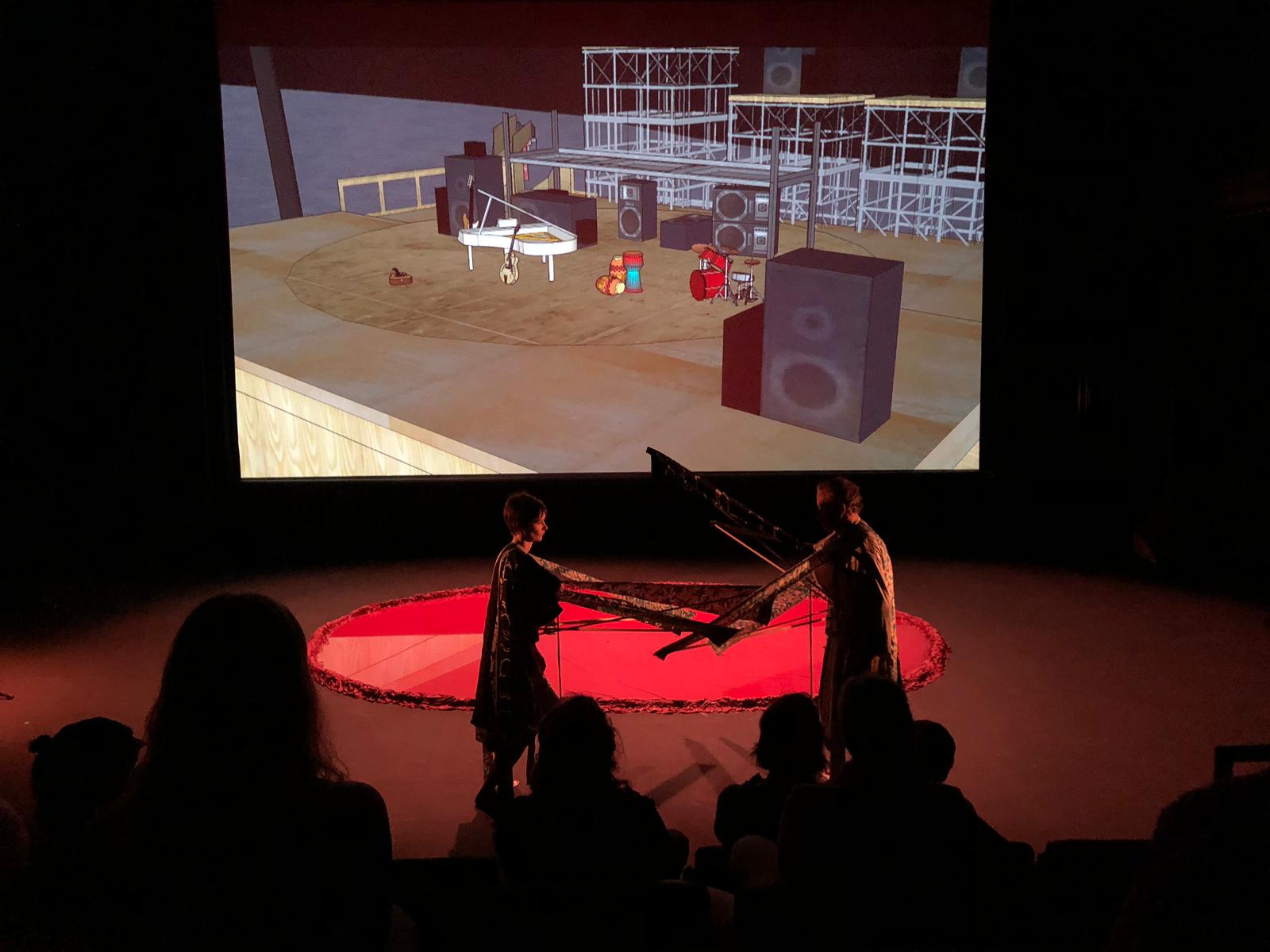 Photos by Noora Jokela

Photos by Mari Kivioja